Cleaners and Polishers of Marble, Travertine And Stone Flooring.
Travertine Floor Restoration In Kingswood, Surrey, KT20
"I Was very unhappy with our travertine floor which looked mucky with many small holes.
They recommended the diamond finish and I am delighted with the results. The holes have been filled and the floor looks like new. I have also received information on how to clean / the best products to use in the future.
They were very friendly, polite and worked hard.
I would recommend this company to others and will use them again when needed."
Mrs Baker, Kingswood, Surrey
Before and After images of a Travertine Tiled Floor in Kingswood, Surrey, KT20 This shows it was dull with lots of holes which appear naturally over time, after the restoration the floor looked cleaner, ligher in colour, clean and had a lovley shine to it. The Natural shine was put on with a diamond pad system which means it will be easier to look after and will last longer.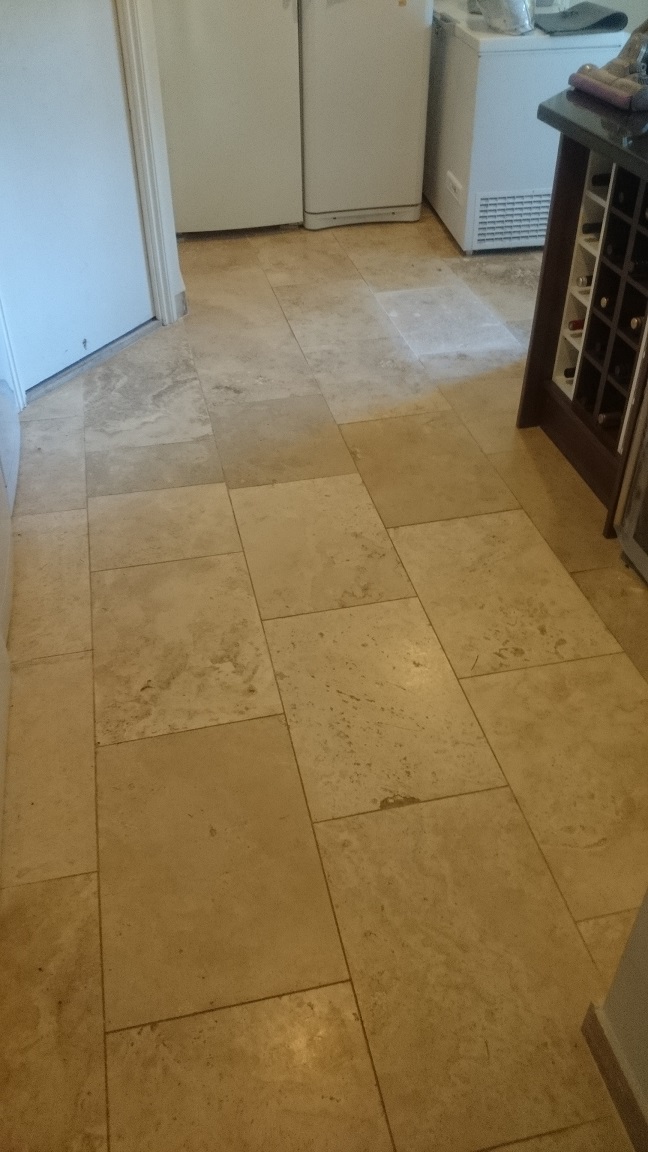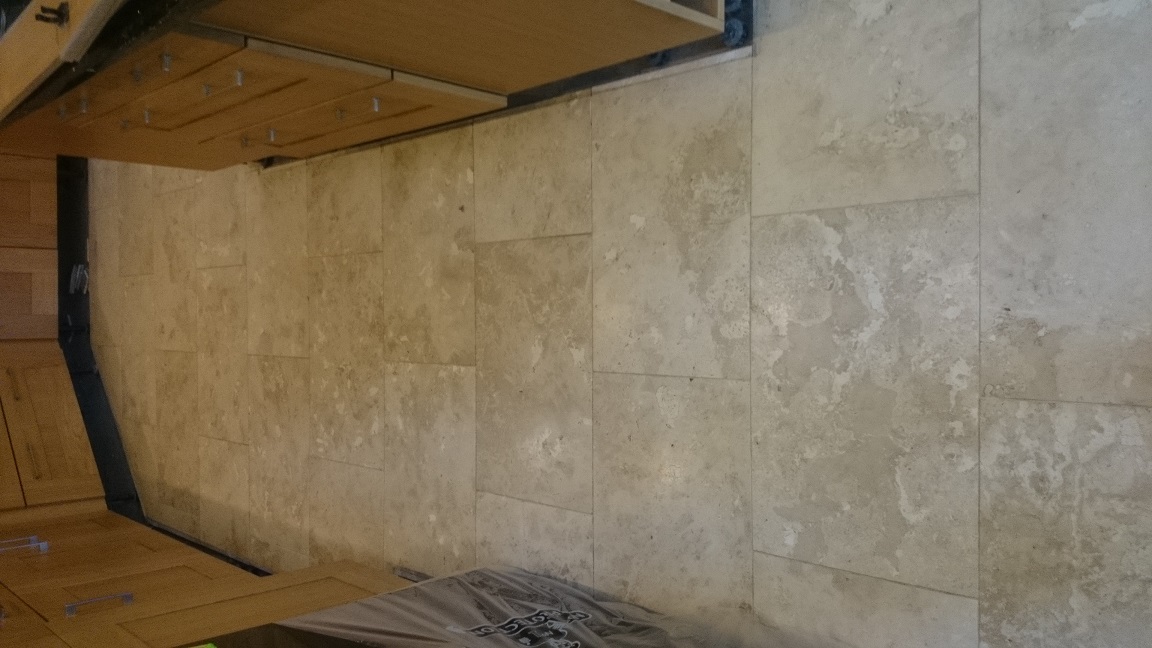 Please see our travertine page for more details on how Bond Stone Cleaning can clean, fill, polish and fully restore your travertine tiled flooring.
You will also see other work carried out on travertine flooring in our testimonials pages.
---
For a FREE No-Obligation Quotation Call 0800 007 5088 - 07940 855 883
---
The above floor was restored in Kingswood, Surrey however Bond Stone Cleaning carry out work in Kent, Surrey, Sussex and throughout the UK.
Types of work carried out are Marble Polishing, Travertine Cleaning and Polishing