This Travertine Floor in the presigious Keston Park, Bromley, Kent had been down around 7 years and although a good weekly maintenance program had been kept to after this amount of time it is common for Travertine to lose its shine and look dirty. In addition to the Travertine Tiles looking dirty and dull lots of holes and cracks had appeared which again is common with travertine as it is a honeycombed matterial (Click Here for more on Travertine Filling).
The floor was deep-cleaned with specialist stone cleaning solutions which draws dirt out of the pores in the stone bringing back its natural colours and removeing the dirt and debris which make is darker. A speicalist stone cleaning machine was used in this process and the grout lines were cleaned too, as you can see below they cleaned beautifully.
 Before and Afters Pictures of Grout Lines On A Travertine Floor
| | | |
| --- | --- | --- |
|   | |   |
|   | |   |
|   | |   |
The floor was also Diamond Polished which brings back the shine to the level required, (Click Here for shine levels which can be achieved with Travertine).
Diamond polishing brings back the natrual beauty of the stone as well as removing many of the scratches. This process means the shine lasts much longer than a "vanishes" overseal shine which in many cases only lasts a few months before being warn away in the higher traffic areas of you floor.
Before & After Diamond Polishing Travetine Floor
Before Diamond Polishing Travertine Tiles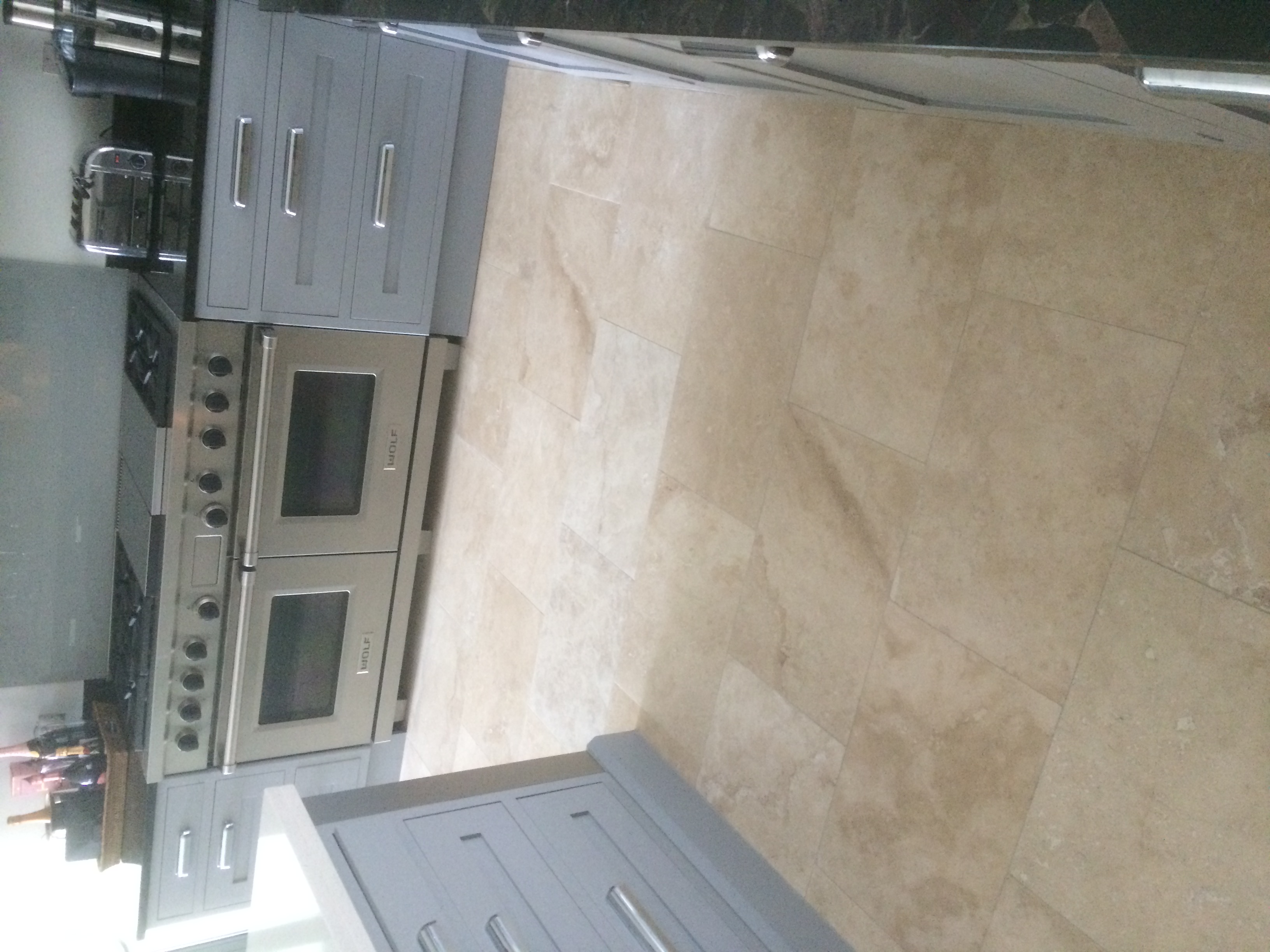 After Diamond Polishing Travertine Tiles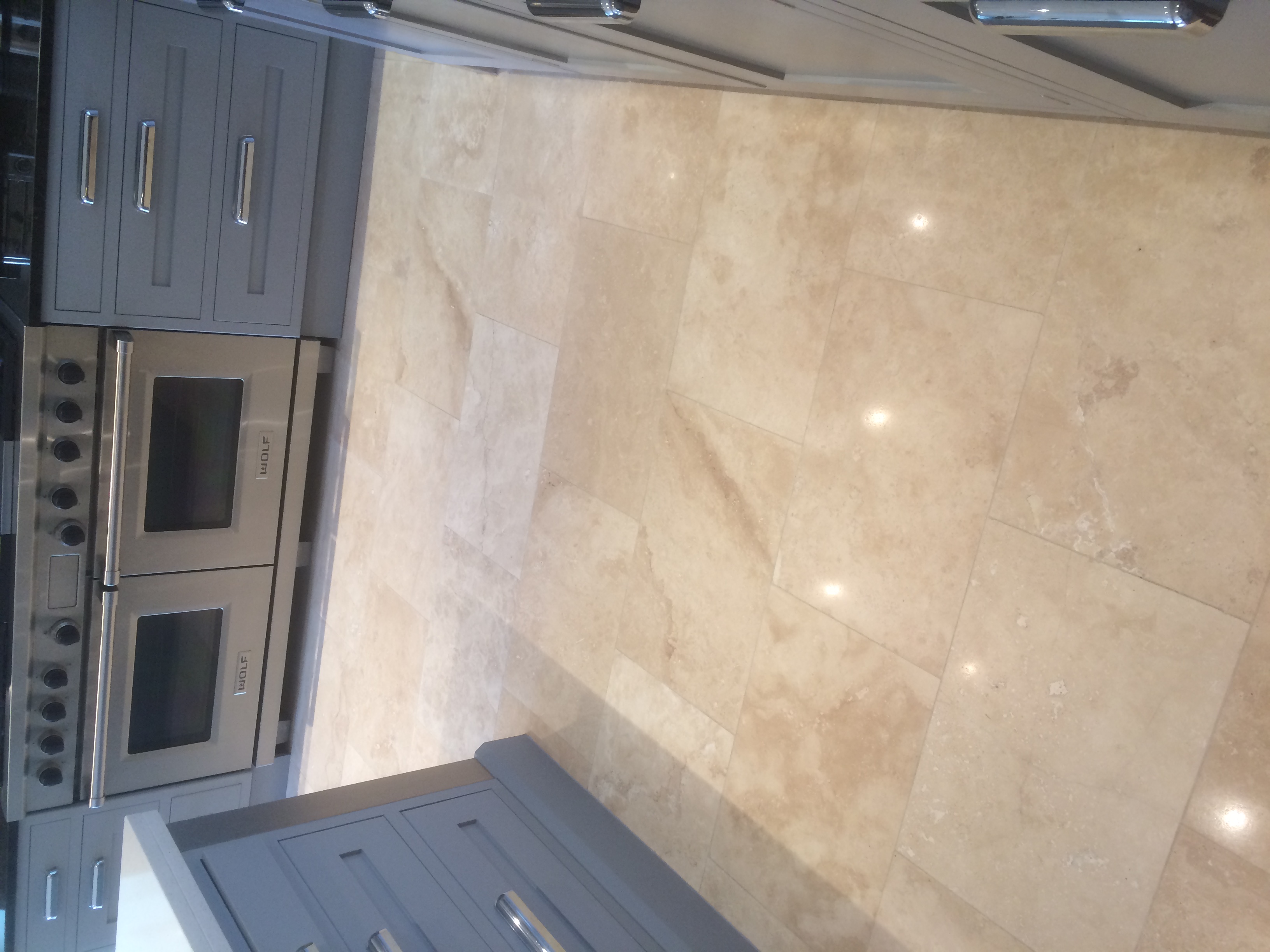 Before Diamond Polishing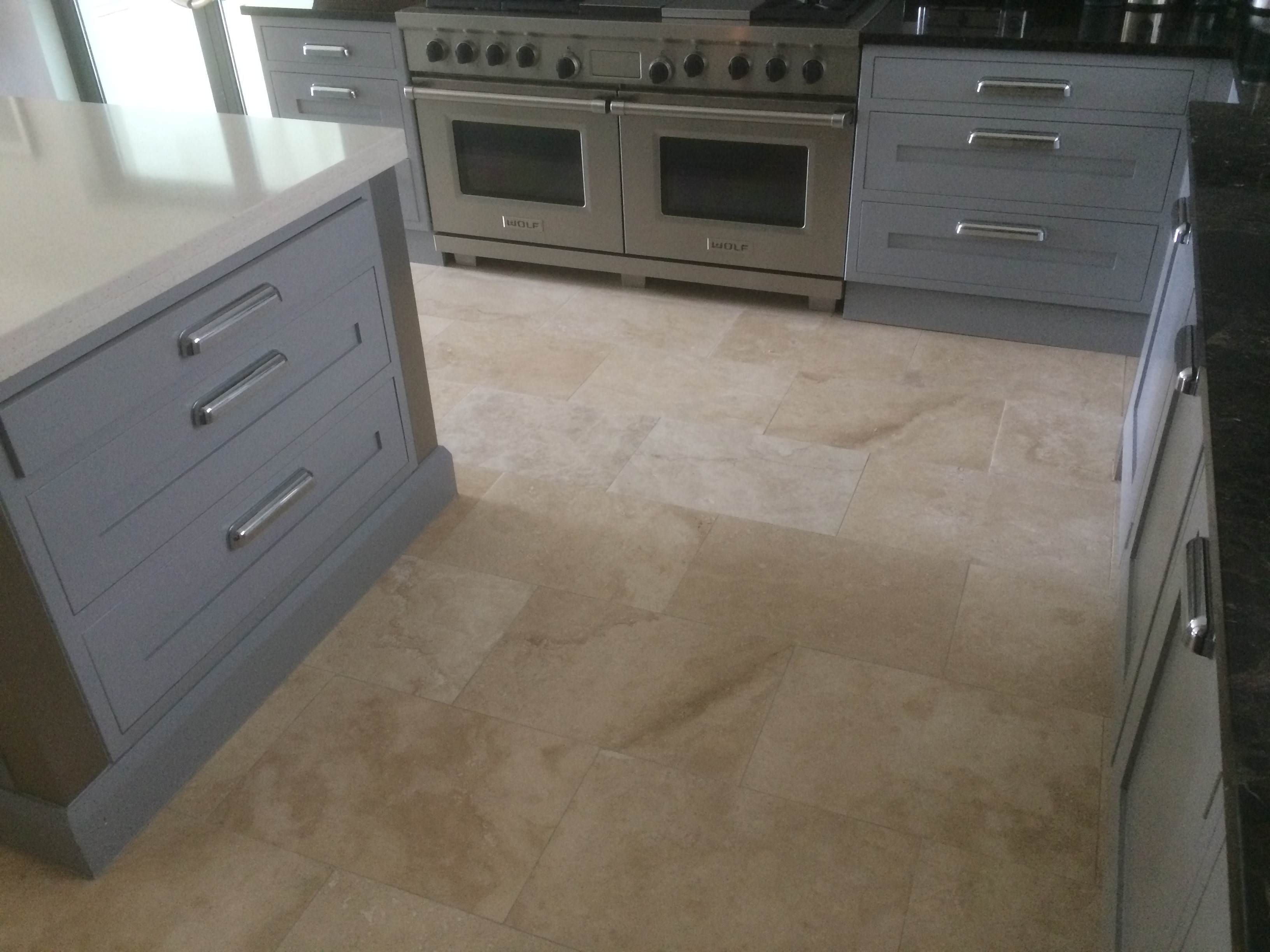 After Diamond Polishing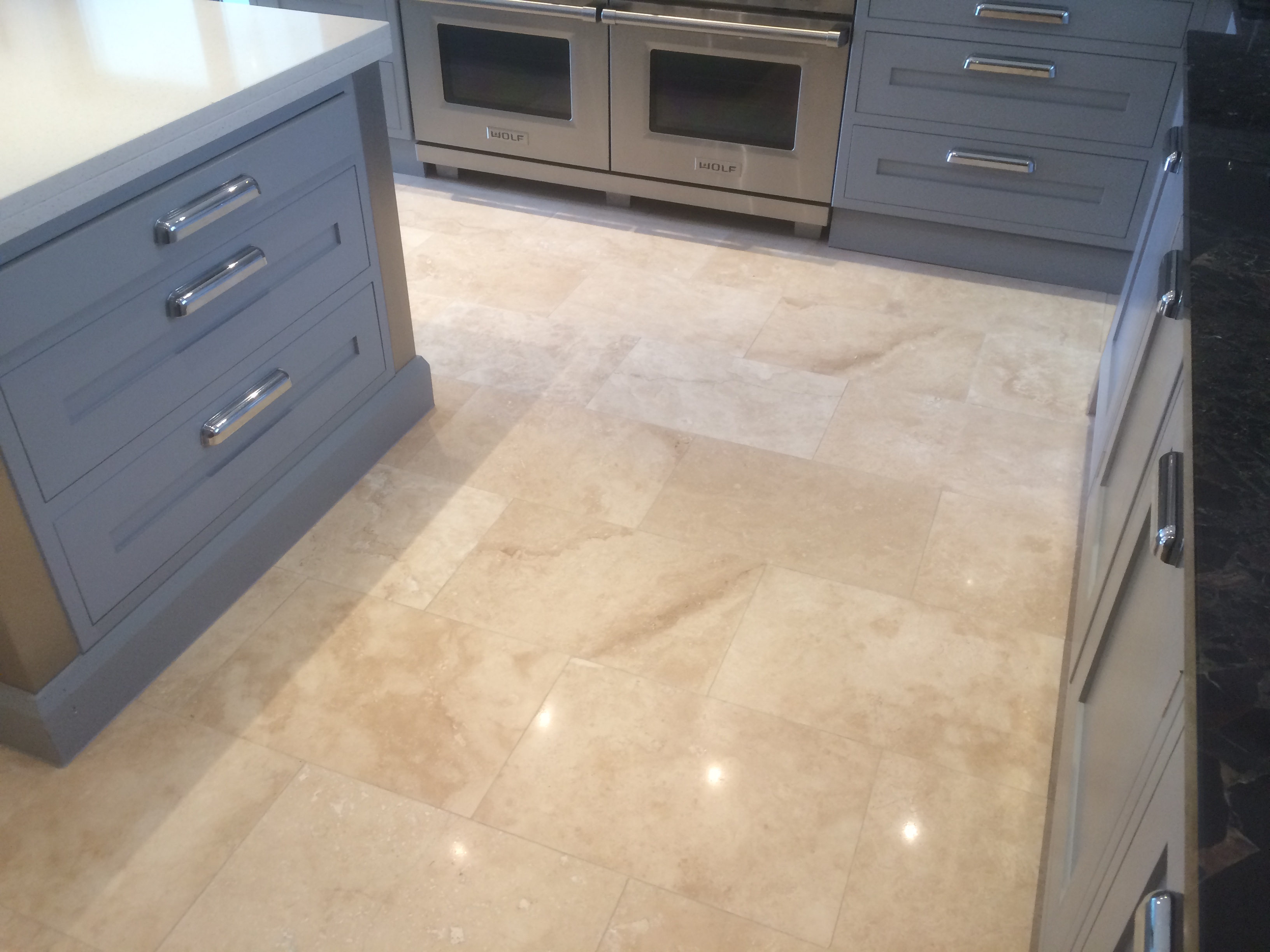 The above shows the difference to an area after cleaning but before & After diamond polishing, please note the grout lines were not dry.
Before & After On Crack Repairs on Travertine Floor Tiles
Before Hole Filling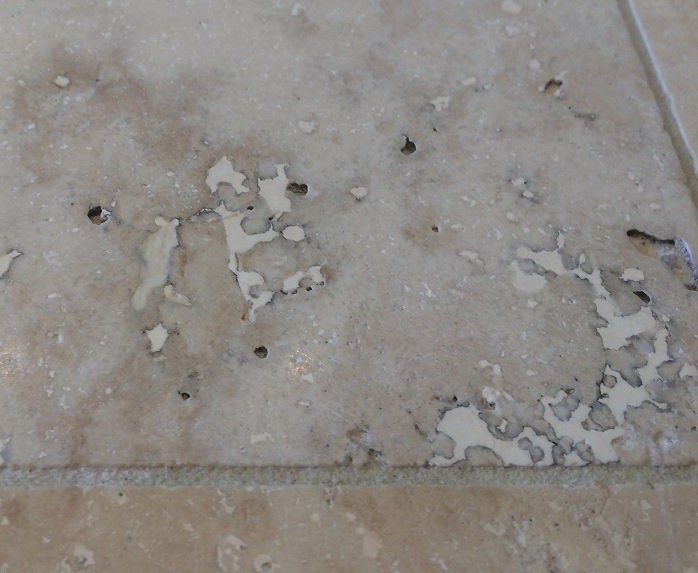 After Hole Filling
The best seal to use with Travertine is an impregator seal, this protect the floor while allowing it to breath. It also does not dull the beauty of the stone which overseals do. Bond Stone Cleaning carry a number of seals to ensure the correct seal is used on every floor. Eco seals are also avalible.
After Bond Stone Cleaning Has Restored A Travertine Floor.
Completed Work By Bond Stone Cleaning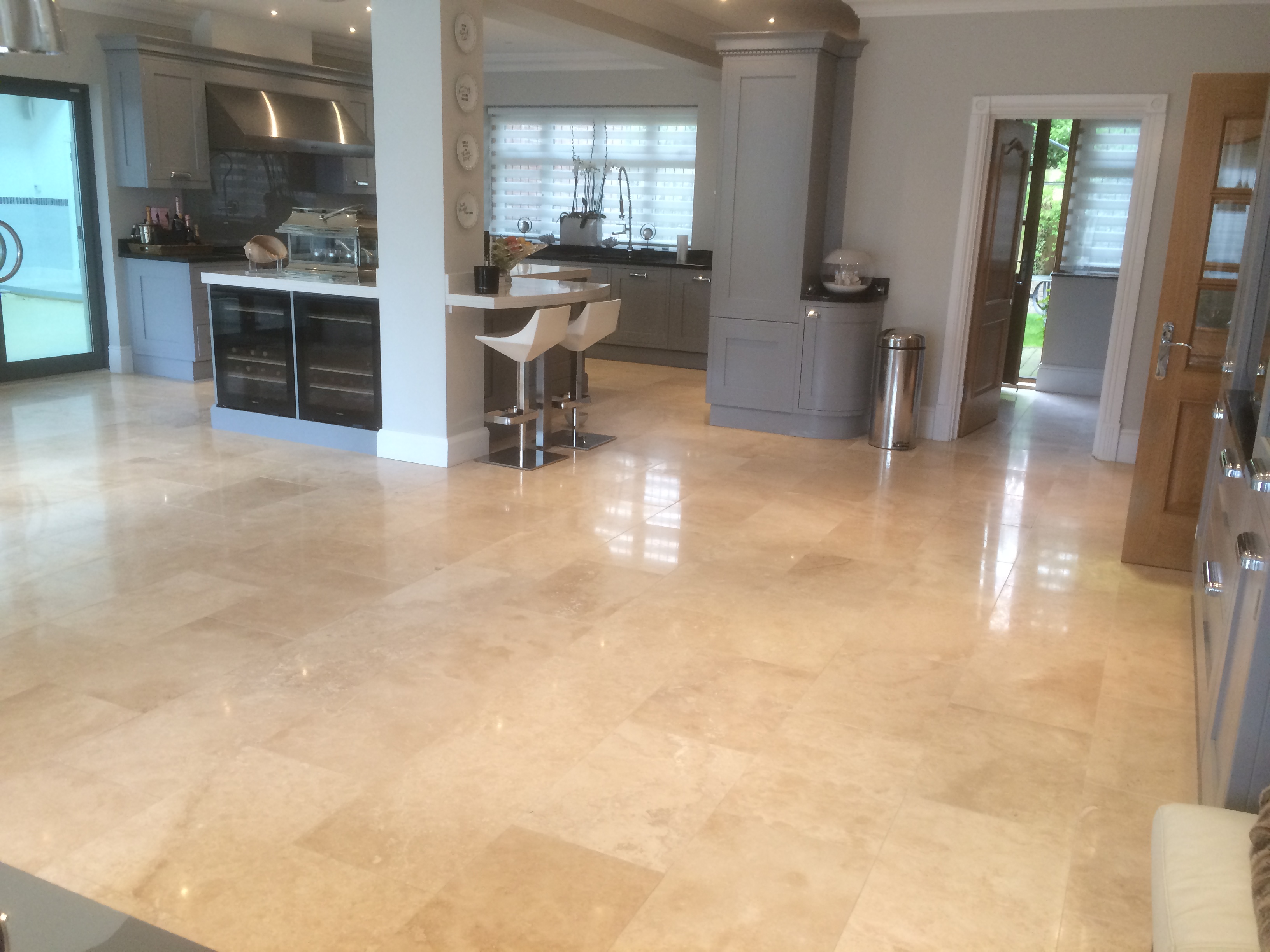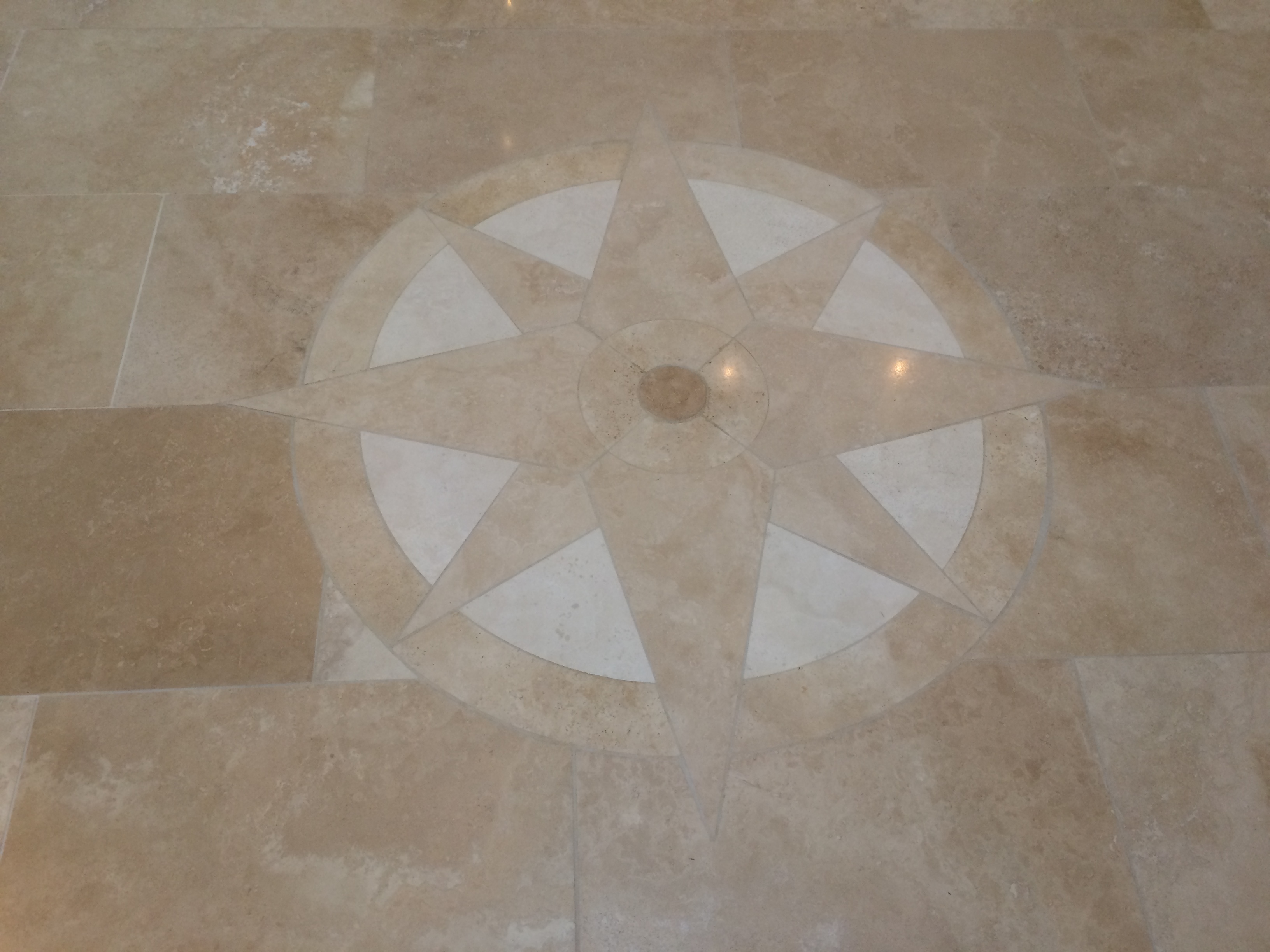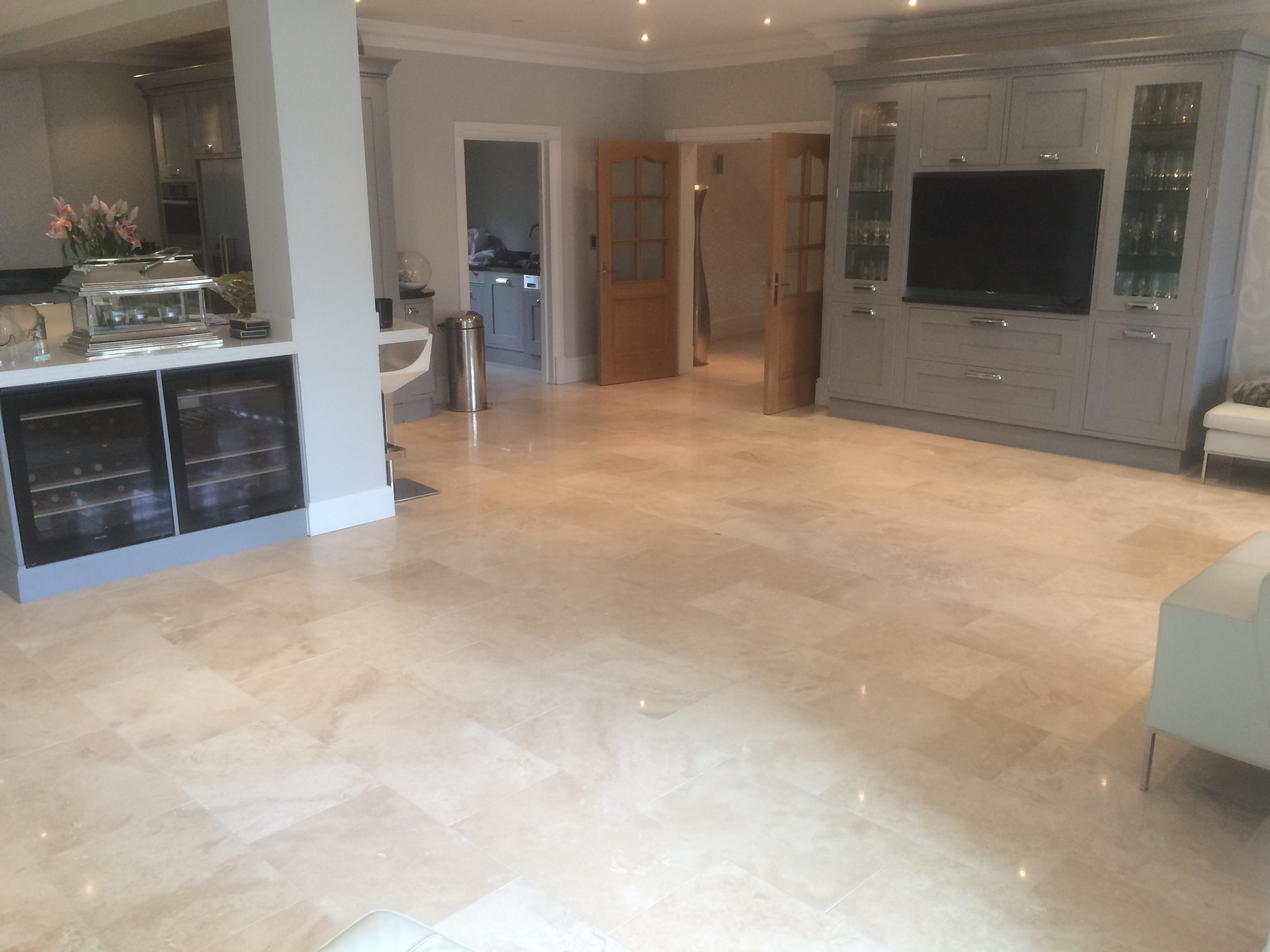 Please see out Travertine Page for more examples of Travertine restoration work carried out by Bond Stone Cleaning - Please note all images on this website were taken by Bond Stone Cleaning.
As well as Travertine Bond Stone Cleaning also restore Marble, Limestone, Slate, Ceramics and Porcelains, Outside Work and much more